The 20th Economic Forum in Krynica Zdrój, Poland, takes place September 8-11th 2010. The theme of this year's Forum is "Europe after the Lisbon Treaty – Strategies for the Future".

The Economic Forum in Krynica has been held annually since 1991 at the beginning of September. Over the years, it has become is a highly recognised event in Central and Eastern Europe, with a mission to create a favourable climate for development of political and economic co-operation between the EU and its neighbouring countries. The Forum receives wide media coverage while bringing together over 1800 academicians, political leaders, business executives and social actors from all over the world.
EU Strategies for the Future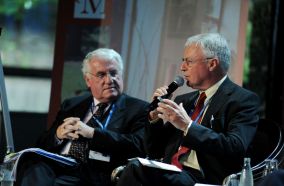 The Treaty of Lisbon entered into force at the end of 2009. On one hand, the process of negotiation and ratification of the Treaty was long and revealed many concerns. On the other hand, European Union member states put hopes in this new legal formula. According to the Treaty, the European Union is going to become more integrated and able to better address both external and internal challenges.
The Treaty of Lisbon makes provisions for a number of reforms of the EU institutions, changing the role of the national parliaments and their impact on EU policy, and introducing new principles of functioning. The Treaty is expected to strengthen of the role of regional and local authorities in shaping EU policy and get the Community closer to the realization of the idea of multi-level governance.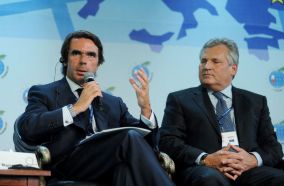 According to the provisions of the Treaty, the EU needs to focus on the development of new technologies, research and competitiveness. It is supposed to be citizen-friendly, lawful and responsible for social affairs. The Treaty has accentuated the subsidiarity principle and has introduced the principle of energy solidarity.