Igor Yurens, Advisory Board of Baltic Development Forum and Chair of the Board of the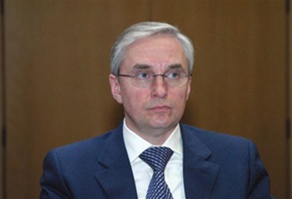 Institute of Contemporary Development published a new report on development of Russian economy on Wednesday, 3rd of February.
The report, entitled "21st Century Russia: The Image of the Tomorrow We Want", focuses Russia`s government and economy, citing the countries dependence on raw material export and an ineffective government as problems that have caused "inertia and decay" which may lead Russia to fall into a "historical trap".
The report has created a debate in Russian media on the future development and modernization of the Russian society and policy.
A PDF file of the report in Russian can be found here.
A PDF file of the report in English can be found here.
Source: www.theotherrussia.org