Baltic Development Forum has become Lead Partner of an EU Project within the framework of the Northern Dimension Policy concerning energy and the Russian region Kaliningrad. The title of the Project is Energy efficiency and renewable energy solutions in Kaliningrad Oblast. Six partners are involved: Lappeenranta University of Technology/Northern Dimension Institute, Finland, the Municipality of Oskarshamn, Sweden / Union of Baltic Cities Energy Commission, Kaliningrad Chamber of Commerce and Industry, Russia, Immanuel Kant Baltic Federal University, Russia, Kaliningrad Environmental Centre for Administration and Technology, and the Nordic Council of Ministers Information Office in Kaliningrad.
The Northern Dimension Policy was initiated by the EU in 1999 with the participation of Norway, Iceland, EU Member States and the Russian Federation to provide a common framework for the promotion of dialogue and concrete cooperation, to promote economic integration, competitiveness and sustainable development in Northern Europe.
By leading this project BDF will get an unique opportunity to explore the energy market and identify new issues to tackle climate change challenges more effectively through energy efficiency and renewable energy solutions. This will also contribute to realizing the overall objectives of the EU Strategy for the Baltic Sea Region and the Europe 2020 Strategy.  Being a regional stakeholders' networking platform BDF will be able to position the Project in relation to relevant policy areas in the Baltic Sea Region and the EU.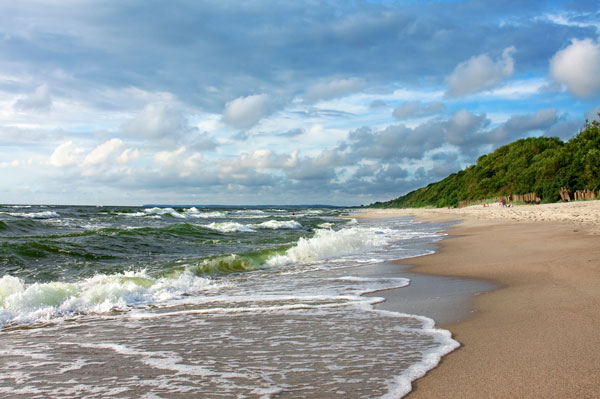 Within the framework of this project BDF will collaborate closely with Russia. Joint activities will enable to ensure deeper insight into the Russian market, establish closer links to Russia as a key regional stakeholder and major energy provider for the Region. Cross-border cooperation in the field of energy and stronger relations are means to overcome obstacles and facilitate the EU-Russia energy dialogue.
The project is also viewed as a continuation of Baltic Development Forum's previous activities related to green energy particularly in Kaliningrad, initiated by the 2010 BDF Report Sustainable Energy Scenarios, Energy Perspectives for the Kaliningrad Region as an Integrated Part of the Baltic Sea Region and a conference on this theme arranged together with the Nordic Council of Ministers Information Office in Kaliningrad 24-25 November 2010. For more information about this conference, go to Chair's Summary.
Facts About the Project
Project Partners
Project activities
building awareness and knowledge through identification of energy efficient and renewable energy solutions in Finland, Sweden and Denmark and adapting them to Kaliningrad context.
applying and demonstrating knowledge and solutions by producing an analysis of existing energy saving street lightning projects in municipalities of Kaliningrad Oblast and presenting  an analysis of Best Available Technologies (BAT) on energy efficiency housing and accommodating financial mechanism to stimulate deployment of energy efficient technologies in buildings.
introducing energy management standards via on-site training of Russian representatives by European energy experts and organising a seminar focusing on theories and standards for energy management according to the international energy management standard, ISO 50001.
elaborating financing modalities for widespread deployment of solutions identified by the action and development of plan proposals for action – informing about available funds and financial mechanisms to deploy solutions at speed and scale.
ensuring result multiplication in other regions of Northwest Russia.
The project target group is public and private partners in Kaliningrad Oblast specifically, and Northwest Russia more generally, involved with and affected by Regional and Federal Government targets to increase energy efficiency and use of renewable energy. This involves in particular non-state actors such as private enterprises, research institutions, local authorities and municipality owned entities such as district heating companies. To effectively facilitate dissemination of project results – and accelerate multiplication of results – the project partners will also develop a dialogue with regional, national/federal and international organisations.
Contracting Authority: Delegation of the European Council to the Russian Federation
Funding: European Union, Non-State Actors and Local Authorities Programme for the Baltic Sea Region
(within the framework of priorities of the Northern Dimension)
Duration: 27 months
Budget: 450.000 EUR
For more information please contact BDF Project Manager Viktoria Nilsson, vn@bdforum.org, +45 60 21 85 78