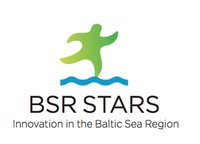 The BSR Stars project and Baltic Development Forum are happy to announce the Baltic Sea Region Innovation Award and call for the entry of nominations.
The aim of the award is to highlight the importance of innovation in a Baltic Sea Region context by rewarding an organisation, team, project or network that have contributed to the innovative development of the region. The award is also recognition of the fact that the Baltic Sea Region countries are among the most innovative economies in the world.
Award ceremony
The winner of the award will be presented on 25 October 2011 during the gala dinner of the combined Baltic Development Forum Summit 2011 and the Annual Forum of the EU Strategy for the Baltic Sea Region, held in Gdansk, 24-26 October.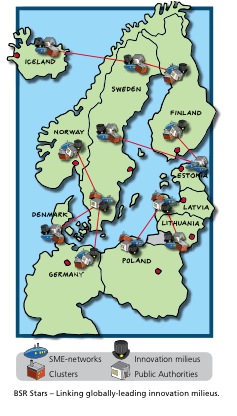 About BSR StarsSelection criteria
The following criteria have been laid down for the Baltic Sea Region Innovation Award.
Preferably, the award winner's innovation should:
have made an outstanding contribution to an innovative development of the Baltic Sea Region and its countries,
draw on macro-regional cooperation in between business, research and policy-makers in the Baltic Sea Region, and/or
support the objectives to promote green, smart and/or inclusive growth, set out in the Europe 2020 growth strategy.
Teams, networks, projects or organisations are eligible for nomination.
Jury
The jury is composed of Reinhard Büscher, Head of Unit, Support for Industrial Innovation, DG Enterprise and Industry, European Commission, Krzysztof Gulda, Director of Strategy Department, Ministry of Science and Higher Education of Poland, Rima Putkiene, Head of Innovation Policy Division, Ministry of Economy of Lithuania and Chairman of the High-level group of the BSR Stars project and Hans Skov Christensen, fmr. CEO of Confederation of Danish Industry and Deputy Chairman, Baltic Development Forum.
Prize
The winner will receive an award diploma signed by the jury members and 5,000 €.
Deadline for nominations
Please note the new deadline: 7 October 2011
Nomination procedure
Please send your nomination to the Baltic Development Forum Secretariat, by email to bdf@bdforum.org or by post to Nygade 3, P.O. Box 56, DK-1002 Copenhagen K, Denmark.
If you have any questions regarding the award, do not hesitate to contact Marcus Andersson at BDF on +45 60 21 85 76 or ma@bdforum.org.