The Baltic Sea Chambers of Commerce Association presented results of a survey of the participants of the Baltic Development Forum Summit 2009.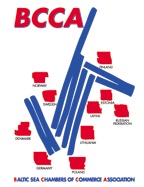 According to the BCCA "Policy for Growth" report, policy forecast survey is an attempt to profit from the distributed expertise gathered among the participants at the BDF Summit 2009. The BCCA asked Summit participants to grade the importance of seven policy areas for long term growth. Four areas stand out as more important than the others: environmental policy, introduction of the Euro to the whole region, EU education and research efforts and the new EU Strategy for the Baltic Sea Region.
Dr. Per Tryding, secretary general of the BCCA and the author of the survey, pointed out that environment and growth are not opposites. This was emphasised by the survey respondents and implies that the environmental policies could be regarded as the single most important determinant for growth long term. At the same time, the Summit audience has clearly stated that introduction of Euro has the potential to bring the Baltic Sea Region economies even closer and given the high degree of economic integration in the region, and thus could greatly assist future long term growth. There is wide agreement that the EU Strategy for the Baltic Sea Region as well as research and education policy of the EU are of large importance for growth in the long term. According to Dr. Tryding, the latter "is where to put the money", if you ask the Summit participants.
Read/download the BCCA Policy Forecast Report here.