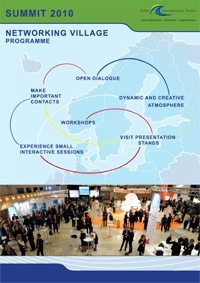 The programme of the BDF Summit Networking Village has been released.
This is the programme for all activities that will be ongoing in the vibrant Networking Village at the BDF Summit in Vilnius 1-2 June 2010. Please have an advance look to learn more about all the presentations, event launches, promotions, workshops etc. that will take place during the two days meeting.
A map providing an overview of the venue is also included.