Published 02 May 2012 at Euractiv

It is absolutely essential to have more coherent, structured, well-framed relations between the EU and Russia, said Thierry de Montbrial, founder and Director General of the French Institute for International Relations IFRI, in an exclusive with EurActiv, on the occasion of Putin's coming inauguration on 7 May for a new mandate as president.
De Montbrial, who just published a new book, Journal de Russie 1977-2011, spoke as a connoisseur of Russian political life and the country's leaders, many of whom, including Putin, he has met repeatedly.
He said that Putin's decade (from 2000 to 2010) had been a "quite positive one", but expressed doubts as to the success of the new term in office of the Russian leader.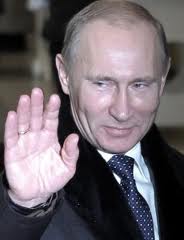 Putin served as President from 2000 to 2008, after having been re-elected in 2004. Under the Russian Constitution, he was barred from a third consecutive term and served from May 2008 as Prime Minister, maintaining his political dominance. Amendments to the Russian constitution changed the term of duty of the President from four to six years, implying that if re-elected in 2018, Putin could lead the country until 2024.
De Montbrial said it was "extremely unlikely" that Putin would do a second term and it might even be quite difficult for him to end this first term.
He said that in spite of his positive record, Putin had recently made a number of mistakes, by failing to anticipate Russians' surge for freedom and democracy, initiated by those who achieved "a certain social status and certain economic level" thanks to his governance.
But the biggest mistake, De Montbrial said, was the deal with the outgoing President Dmitry Medvedev, with whom Putin's decided to switch roles.
Indeed, during a choreographed congress of the ruling United Russia party on 24 September, Medvedev agreed to lead a list of candidates for a parliamentary election on 4 December in view of becoming the next premier, and won a standing ovation for Putin by proposing that he run for president in the 4 March 2012 elections.
"My […] conclusion is that it is extremely unlikely that [Putin] will do a second term and it might even be quite difficult for him to end the first term. Because the next six years will I think see a continuation of huge social changes in Russia. Especially if Russia is developing well economically," De Montbrial said.
Asked about the geopolitical future of a declining Europe with or without Russia, De Montbrial said to reverse such trends the EU must be capable to put its house in order following the eurozone crisis, and that Russia "continues to develop gradually in its own way in a democratic direction".
"It is absolutely essential to have a more coherent, structured, well-framed policy between the EU and Russia. And this of course is directed against nobody," De Montbrial insisted.
He also expressed his conviction that the French Socialist candidate François Hollande would win the milestone French presidential elections on 6 May, just one day ahead of Putin's inauguration.
Read the full interview here:
http://www.euractiv.com/global-europe/thierry-de-montbrial-putin-may-finish-mandate-interview-512415