The Baltic Sea Region is among the world's leading ICT clusters. In many ways, the Region is a role model for how the digital economy can stimulate growth and competitiveness. In combination with a developed tradition for cross-border cooperation and public-private dialogue, the Region has a huge potential for paving new paths in the digital area.
This also refers to making the best out of Big Data. Big Data is a relatively new phenomenon that refers to the exponential increase in ways we process and use digital data. New technologies have enabled us to not only produce and process enormous amounts of data, but also to convert a wide spectrum of occurrences into data which in turn can be used in a variety of new ways to predict future patterns and occurrences. This new Big Data phenomenon offers an untapped source of growth opportunities for businesses, governments, and non-governmental organisations.
There is agreement among experts that predict that big data will become the underlying key for competitiveness and growth for SMEs in the near future and those that realize the Big Data potential first, will be the first to benefit. With a business structure dominated by SME's and lots of innovative web-entrepreneurs, the Baltic Sea Region has the potential and expertise to tap into and profit from Big Data opportunities. However, this is a joint public-private challenge which will require a joint initiative to come up with practical solutions. There is a need to open up a dialogue among enterprises, experts and authorities on how Big Data can actually be used to achieve growth, better governance, and innovation in the Baltic Sea Region.
Baltic Development Forum, Danish Business Authority and Danish Design Centre hopes to provide such a discussion platform by organising the 'Big Data Revolution: Regional Growth and Business Opportunities' conference. The conference will be an appetizer, increasing the attention of Big Data growth potential and the opportunities that lie in front of us. What have first movers done? What needs to be done? Can Denmark or the Baltic Sea Region become a test lab for innovative web-entrepreneurs? What are the experiences in our neighboring countries? Should we develop a joint Big Data strategy? These are some of the questions we will discuss in Copenhagen.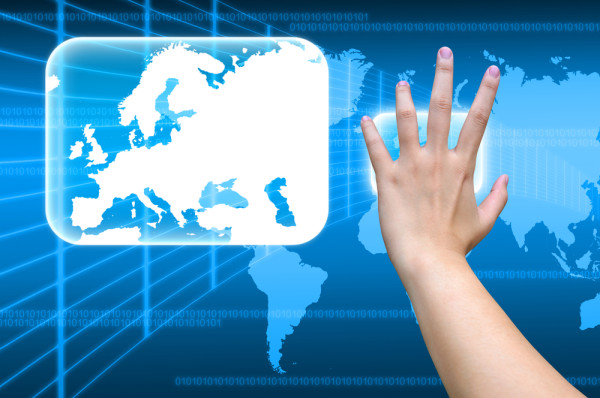 The conference will introduce and discuss examples of how Big Data can contribute to boosting business opportunities and competitiveness, with a special focus on enterprises within creative industries. We will discuss concrete cases where Big Data has been an enabler and growth-driver, or where the potential has been proved. The conference aims to be a springboard for future discussions on Big Data as a growth enabler, involving various business sectors, research organisations, and governments in the Baltic Sea Region.
The debate will also address the European dimension. The EU pays growing attention to Big Data as a growth enabler. One example being that the European Commission is supporting initiatives on Big Data to enhance the ability to extract knowledge from large heterogeneous data sets. A program is underway on 'knowledge and information management in data intensive and date dependent sectors' in the Data Value Chain unit. You can read more about Big Data initiatives within the European Union here.
The 'Big Data Revolution: Regional Growth and Business Opportunities' conference will take place on November 19th in Copenhagen. Registration will open soon via www.bdforum.org
Follow us on Twitter #BigData13
Further information: Torben Aaberg, Head of Public Affairs, ta@bdforum.org or Egle Gintautaite, Project Assistant, eg@bdforum.org