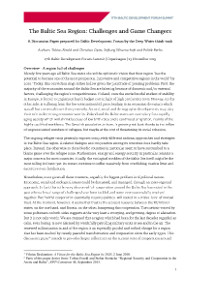 The discussions in the session "The Baltic Sea Region: Challenges and Game Changers" was based around a paper by Tobias Etzold and Christian Opitz, Stiftung Wissenshaft und Politik. The paper suggests that a meaningful cooperation in the Baltic Sea Region involving Russia is still possible and recommends a step-by-step approach as a possible way forward. This approach would entail stabilizing the existing functional cooperation using efficiently all regional bodies to create stronger coherence and synergies. Once this has been achieved, and the overall political situation has improved, one should think of revitalizing the political dialogue and even possibly establishing new areas of cooperation and new objectives, if feasible and agreeable for all countries in the region. The paper also suggests to look for inspiration and optimism elsewhere, for example in the neighboring Barents cooperation where the Nordic countries and Russia still work relatively smoothly together.
In the panel debate there was a general feeling that terrorism attacks, the refugee crisis and economic problems has taken attention away from the political dialogue in the Baltic Sea Region. Furthermore, the Russian occupation of Crimea and involvement in Eastern Ukraine had created an atmosphere with a lack of trust and confidence. Most speakers suggested that regional organizations like Baltic Development Forum should try to play a facilitating role in reestablishing stability and confidence in the region, although nobody expected the process to be easy. In the same way, most speakers suggested that Baltic Development Forum should try to keep contacts and work with practical projects in Russia´s North-Western Region. One speaker even suggested that decisions were moving from EU to the national level on several issues, giving another reason for strengthening the regional level.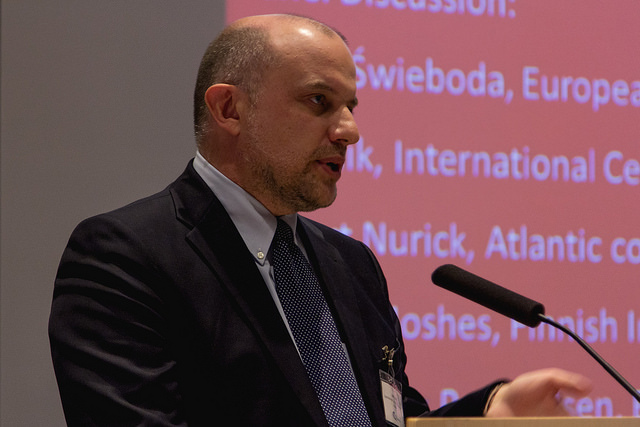 Jüri Luik, Director, International Center for Defense and Security, former Minister of Foreign Affairs of Estonia was one of the panelists in this session. Other speakers were: Robert Nurick, Senior Fellow, Atlantic Council; Arkady Moshes, Programme Director, The EU's Eastern Neighbourhood and Russia Research Programme, Finnish Institute of International Affairs; and Paweł Świeboda, Deputy Head, European Political Strategy Centre, European Commission.