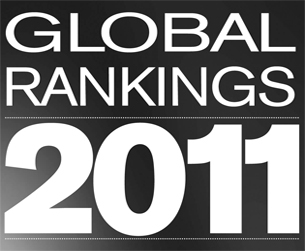 Baltic Development Forum has been named #27 International Economic Policy Think Tank in the world in the annual Think Tanks and Civil Societies Program survey conducted by the University of Pennsylvania. It's the only Nordic institution listed in this category.
The annual Global Go-To Think Tank Index ranks the world's leading think tanks with the help of a panel of over 1500 peer institutions and  experts from the print and electronic media, academia, public and private donor institutions and policymakers.
To see the full report, visit www.gotothinktank.com
BDF's annual State of the Region Report has become an appreciated and respected institution of competitiveness, economic performance and prosperity in the Baltic Sea Region used by governments, organisations, financial institutions, and private actors. The report is written by leading researchers from Harvard Business School and the Stockholm School of Economics.
The 2011 State of the Region report, subtitled Top of Europe's Quest for Resilience: A Competitive Region Facing a Fragile Global Economy, was sponsored by the European Investment Bank and the Nordic Council of Ministers.
Think Tank Definition
Think tanks or public policy research, analysis, and engagement institutions are organisations that generate policy-oriented research, analysis, and advice on domestic and international issues in an effort to enable policymakers and the public to make informed decisions about public policy issues. Think tanks may be affiliated with political parties, governments, interest groups, or private corporations or constituted as independent nongovernmental organizations (NGOs). These institutions often act as a bridge between the academic and policymaking communities, serving the public interest as an independent voice that translates applied and basic research into a language and form that is understandable, reliable, and accessible for policymakers and the public.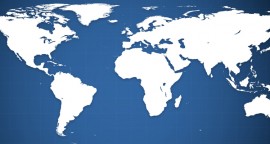 Structured as permanent bodies, in contrast with ad hoc commissions or research panels, think tanks devote a substantial portion of their financial and human resources to commissioning and publishing research and policy analysis in the social sciences: political science, economics, public administration, and international affairs. The major outputs of these organisations are books, monographs, reports, policy briefs, conferences, seminars, formal briefings and informal discussions with policymakers, government officials, and key stakeholders.
About the Think Tanks and Civil Societies Program
The Think Tanks and Civil Societies Program (TTCSP), at the International Relations Program, University of Pennsylvania conducts research on the role policy institutes play in governments and civil societies around the world. TTCSP maintains a database and network of over 6500 think tanks in 213 countries. Often referred to as the "think tank's think tank," TTCSP examines the evolving role and character of public policy research organizations. Over the last 25 years, the Program has developed and led a series of global initiatives that have helped bridge the gap between knowledge and policy in critical policy areas such as international peace and security, globalization and governance, international economics, environment, information and society, poverty alleviation, and health.