Fehmarnbelt Days 2016 is a series of conferences, seminars and events in Hamburg 20-22 September, focusing on the cross border collaboration opportunities in the upcoming Fehmarnbelt Region which extends through North Germany – Denmark – South Sweden. More information and registration: www.fehmarnbeltdays.com
BDF will organise two seminars on 22 September:
Northern European Excellence and Innovation Cluster (Baltic TRAM)
9.00-10.30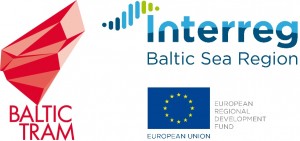 Investments in research and innovative capacity provide an opportunity for boosting competitiveness and growth in the Baltic Sea Region. Large-scale research infrastructures such as DESY and XFEL in Hamburg and Max LAB and ESS in Lund offer huge potential in testing state-of-the-art solutions. But how do we secure efficient and balanced access to these facilities? We will discuss what structures are needed for better research-industry cooperation, looking at how academia can support companies in their innovation processes.
Organised together with the project Baltic TRAM.
Contact person: Viktoria Nilsson, vn@bdforum.org
Cross-border digital opportunities in the Fehmarnbelt Region
14.00-15.30
The seminar will discuss how the upcoming region can benefit from collaboration and exchange of best practice within digitalization, exploring complementarities and synergies. A panel of German and Danish business representatives and experts will discuss how we can jointly release growth potentials related to Industry 4.0 and Open Data to benefit SME's and digital start-ups. Organised together with Region Zealand.
Contact person: Torben Aaberg, ta@bdforum.org
Photo from Fehmarnbelt Days 2014 in Copenhagen