BDF attended three days of productive meetings on 30 May-1 June in Berlin, organised within the frame of our participation in the BaltMet Promo project.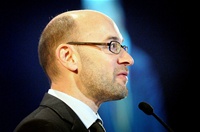 BaltMet Promo days in Berlin
BDF organised two of the meetings: The 3rd Policy Roundtable of the BaltMet Promo project was held on 30 May. The topic of discussion was how we can brand and market the Baltic Sea Region globally.
Jeremy Hildreth, one of the world's foremost practitioners of place branding, gave a inspiring opening presentation, kicking off our discussions. Professor Bernd Henningsen of Humbolt University and Dr. Kai Bindsell, CEO of the BioTop life science cluster, talked about how we can attract global talents to the BSR. We also listened to a presentation about BaltMet Brand-ID, the successor to BaltMet Promo.
The main outcome of the meeting was input to an Action Plan for the Marketing of the Baltic Sea Region to investors, tourists and talents, of which the first version is to be presented in conjunction with the Baltic Development Forum Summit in Gdansk, 24-26 October 2011. It was also decided that the fourth and final Policy Roundtable would be held on 24 October in Gdansk. Here you can find the programme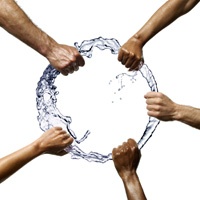 We also organized a meeting between the "Baltic Sea Region Investment Promotion Agencies" on 31 May. Co-organised with Invest Sweden, the Danish Enterprise and Investment Agency and Berlin Partner GmbH, the meeting discussed collaboration between the investment promotion agencies in the BSR.
It was agreed, that BDF and Invest Sweden would ask the region's investment promotion agencies for a letter of intent on collaboration in marketing activities, and, in the longer term, that BDF and the Danish Enterprise and Investment Agency will investigate the opportunities to find EU financing for joint investment promotion.
A follow up meeting was scheduled to 24 October in Gdansk.
On 31 May and 1 July, BDF attended internal project meetings of the BaltMet Promo project, drawing up the plans for the project's fourth and final project period, running until the end of the year.